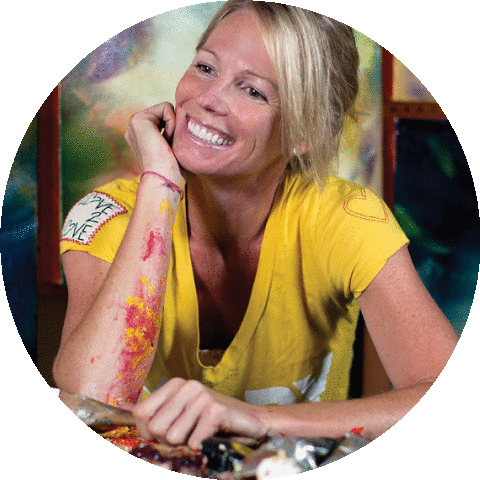 britten – Artist in Residence
There is no separation between Britten's life as an artist and her personal life. Life and her paintbrush effuse endless possibilities as she explores boundless creativity and new perspectives.  As an accomplished and globally collected, contemporary artist, she views life as her greatest masterpiece and strives to inspire others to do the same.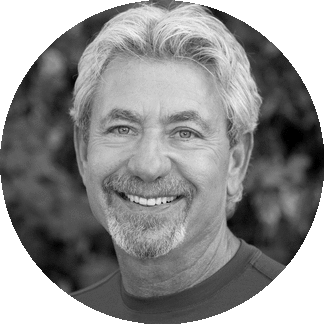 Louis Schwartzberg
When Louis Schwartzberg graduated from UCLA and moved to the coast. He celebrated a simple life away from Hollywood, exchanging the comforts of money for that of time and a sense of wonder. He's since been shooting time-lapses of flowers and nature. 30 years later he is among the most prominent nature cinematographers in the nation, celebrating how the human eye can connect someones head and heart with natural world around us.
John Quigley 
John Quigley is an internationally known artist, producer, and activist. His unique mix of human installation and aerial photography brings together communities to create large-scale messages for the common good. To co-create like this is to override personal obstacles and considerations about participation and create something that replicates your call to action. Focusing on themes of health, human rights, social justice, ecological balance, democracy, and freedom, Quigley strives to liberate the spirit and inspire unity through creative participation.
Dominique Sire
It has been Dominique Sire's mission for 26 years to expose the powerful language of the human body in order to identify and transform the unconscious, internal blocks and limitations in life. She wants to awaken you – to let you know that within each one of us is an unlimited human potential, a divine intelligence that is different yet equal to the power of the mind. Become invincible by reclaiming the human power your body gives you to conquer inner struggles.
Elizabeth Howe
Elizabeth Howe Is the Senior Director of Mountain Operations at Vail Mountain. She is one of just a few women who hold this position in the ski industry and she hopes to use this unique platform to encourage other women to follow their passion and know no boundaries, particularly if it crosses the boundaries into male dominated professions.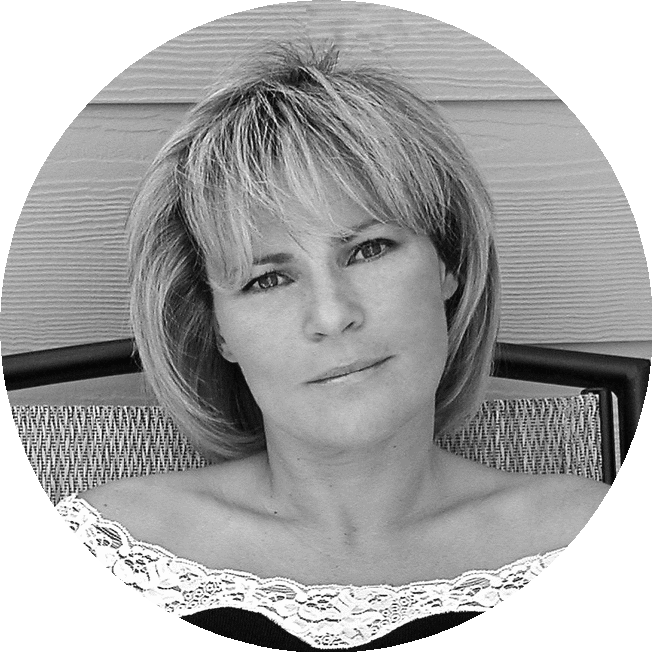 Betsy Ray
Children are dying at the bottom of a cascade of beliefs that sees diabetes as irrelevant and insignificant. Betsy Ray wants to change that by altering the world perception about diabetes. Ray is a health coach who believes misunderstandings about both food and diabetes are causing this avoidable suffering and death.
Awarded by the American Diabetes Association and the World Health Organization, it is Ray's gift to offer an understanding of how to attain health and help others to a life of vibrant health.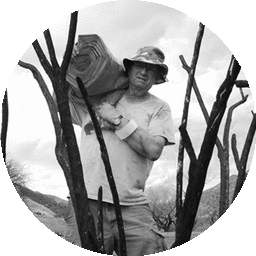 Doron Gazit
Doron Gazit, graduate of Jerusalem Bezalel Art Academy, developed a unique artistic medium using inflatables. His current work is devoted to the disastrous results of climate change and human neglect. Gazit installs ecological mega-drawings on devastated environments worldwide, in order to draw attention to our fragile planet before it's too late. The relevance of his message is matched equally by creativity and an artistic awe.
Alex Woodard
His ideas run counter to the messages we get about people who have suffered from trauma or any kind. Those who suffer from PTSD  are often only portrayed as victims with a disorder. While that disorder is very real, there are beautiful things that these people are doing, things induced by their tragedy, to help not only themselves, but the world.
Alex Woodard is musician who has toured nationally behind three critically acclaimed albums. He now turns his head and his heart toward a project that exposes the beautiful things that arise from PTSD and encourages others to do something beautiful and empowering with their own burden.
Ryan Lupberger
Ryan Lupberger is a social entrepreneur with a mission to fix social entrepreneurship. His company, Cleancult, was launched via Kickstarter and provides a subscription box service for green cleaning products. His efforts to rid homes of harmful chemicals were recently featured in the Boston Globe. His work aims to prove that products and movements need to reevaluate their purpose to inspire and attract the young generation.
Charles Orgbon III
Environmentalist Charles Orgbon was at a hotel in New York City when he heard panic in the streets. Helicopters swarmed overhead. People were funneling down to Time Square with bullhorns and signs. He turned on the news and that's when he first heard the news of Michael Brown's death at the hands of police officers in Ferguson, Mo.
Only hours before, Orgbon had met with young black and brown environmentalists to discuss how to use the environment as a context for improving the lives of black and brown people in the United States. It all came together in that moment how interconnected America's environmental and social problems were.
Awarded the Captain Planet Foundation Superhero for Earth award, along with others national and international environmental awards, Orgbon focuses on how the environmental movement can remain relevant for people of color and act as a vehicle for delivering positive change for the health of the planet and the social problems of its population.
Mark Gerzon
Mark Gerzon, the author of The Reunited States of America: How We Can Bridge the Partisan Divide, is a pioneer on the frontier between "Left" and "Right." Whether working the US Congress or the United Nations, corporations or nonprofits, he helps leaders bridge the great divides of our time.
Yesmeen Scamahorn
Yesmeen Scamahorn is an artist and the world is her canvas. In 2009, she followed her heart to Colorado from Orange County and life has been a wild ride ever since. She has traveled to 14 countries in the last 6 years and doesn't plan on stopping. "Giving back is part of living on this earth." She has volunteered her time feeding the homeless in Denver, Boulder Floor Relief and Round Up River Ranch. In 2014, she quit her job to be of service around the world completing 6 projects in 6 months.
Leezia Dhalla
Five years ago Leezia Dhalla almost got deported. She was a college junior and had just arrived home from a ski trip when her dad broke the news – in his hand was a notice to appear in immigration court. The notice stated she had overstayed her visa and faced a 10-year ban on reentering the only home she had ever known. Her world swayed as she faced the realization that she was less than legal. Sound bites of from angry immigration discussions echoed louder than ever.
In the years since that day Dhalla has drilled into the national dialogue, being published in The Washington Post, Huffington Post, The Denver Post and others with her bold realizations. She believes the way we think about immigrants impacts the way we talk about them, and the way we talk about immigrants impacts how we treat them. And, finally, how we treat immigrants has led us to a point where 12 million people – the population of New York City and Los Angeles combined – have been left living in the shadows.
Sheryl Winarick
Sheryl Winarick is a U.S. immigration lawyer who recently completed the TED Residency in NYC to incubate her project Hope Domino. She is now traveling around the USA on a "listening tour" to explore culture and identity through inclusive community events that promote unity and deepen understanding through personal interaction.
Jon Kedrowski, PhD
With a background in adventure, Jon Kedrowski combines his hobbies as a mountain geographer, ski-mountaineer, alpinist and author to create a life of perpetuating inspiration. In the wake of his many successful books and expeditions is the underlying message of how anyone can accomplish anything they want, if only they set their mind to it. However, his isn't a cliché address; rather, he fully accepts that in order to be successful one has to fully embrace being uncomfortable at some level and charge forward nonetheless. In the end, one will recognize that the value in their experience was more in the journey than on the summit.